2020 Insight: Engineering Automation
2020 Insight's engineering configurator, 2020 Construct, allows on-demand creation of cabinetry, case goods, closets and furniture. Custom products flow through production like standard products.
Includes all engineering and CNC geometry, part & assembly drawings and surface & edge processing data

Produce fully parametric product models using configuration logic, rules and solid modeling

Automatically build fully costed bill of materials for use in manufacturing and demand planning

Automatically create task lists for engineering and real-time status updates
Streamline and automate engineering
Innovate product offerings
Create cabinets, case goods, closets and more using an advanced engineering configurator that accelerates time to market for new product lines and product configurations.
Improve the retail experience and streamline order processing by providing configurable product catalogs to the sales desk to tailor products that meet the needs of the client.
Automatically produce 2D and 3D drawings to be used by sales, manufacturing and delivery teams for a consistent view of the product from order through to installation.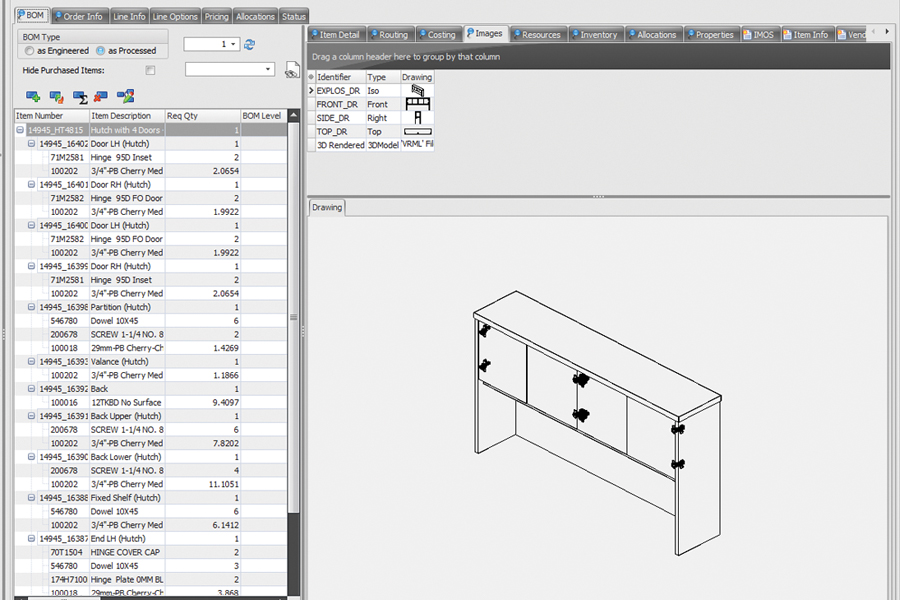 Define and update your products dynamically so you can make changes to materials as client, supplier or regulatory requirements change.