[On-demand Webinar]
Discover how an investment in your business today can become the key to your success in the future.
---
Understand the importance of investing in yourself and in your trade to help you set the cornerstones for unparalleled future growth. Discover the tools that Colin O'Neil uses that helps him create growth and sets himself up for success in his business.
This easy to digest, 15 minute, on-demand webinar will help you set the tone for either someone just starting out in the industry or someone who is looking for a new way to expand beyond their current capabilities easily and quickly.
Key tools to help you excel in your growing business or career
Crucial hardware you need to ensure you are set up for success
The right computer specifications that will let you work efficiently and successfully with no interruptions to your workflow
Exciting knowledge upgrades that will help you sharpen your skills and maximize your personal outputs
---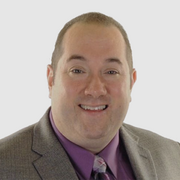 Colin O'Neill
Design PUGs
Manchester, New Hampshire
---
Colin has been an avid user of 2020 Design Live for over 22 years. In fact, he left a career in the IT field after being introduced to 2020 and has never looked back. He began his career designing kitchens and baths for a design/build firm, giving him a strong foundation in the kitchen & bath industry, and went on to retail showroom sales and even owning his own design studio for a few years. A few years ago, he set out to reinvent himself, focusing more on freelance design and one-on-one business – and 2020 coaching.