2020 Decorative Items
The 2020 Decorative Items Catalog provides over 2600 high-quality items from 2020 Cloud. This catalog is available to all our desktop product customers through the 2020 Cloud browser in your product. This catalog index page lets you easily browse and search through all the catalog items to help you locate the one you need for your latest design. If you need help using 2020 Cloud, check out these short tutorials. If you can't find the item you're looking for, use the suggestion form to let us know. You can find more information about 2020 Cloud on our FAQ page.
Be sure to check out our new additions—Filter by 'NEW'
Choose a tab to begin:
2020 Decorative Items, v16.4. Updated 11 August, 2020
Filter by category
All
NEW!
Bathroom
Heating
Mirrors
Towels, Rings & Rails
Bedroom
Accessories
Beds
Clothes
Hangers, Hooks, Rails & Stands
Tables
Decorative
Artwork
Ornaments, Sculptures, Trophies
Pots, Vases & Planters
Electrical
Audio & Visual
Televisions
Computers
Sockets & Switches
Sockets/Outlets
Switches
Fixtures
Furnishings
Books & Magazines
Clocks
Curtains & Blinds
Mirrors
Shelves. Brackets & Holders
Garage/Garden
Seating
Heating & Cooling
Registers
Kitchen & Dining
Appliances
Cooking
Storage Racks & Rails
Dining
Crockery
Cutlery & Trays
Glassware
Seating
Serving
Tables
Tea & Coffee
Food & Drink
Storage
Lighting
Cabinet Lights
Candles
Living Room
Seating
Sofa/Couches
Tables
Office
Stationary
People
Pets
Seasonal
Christmas
Security
Shapes
Staircases
Utility & Laundry
Irons & Ironing Boards
3 bathroom accessories in white
L:258mm D:223mm H:183mm
Wooden soap dish & toothbrush holder
L:258mm D:223mm H:183mm
Bar stool with a red seat and foot rest
L:440mm D:440mm H:810mm
Bar stool with a steel seat and foot rest
L:400mm D:480mm H:1020mm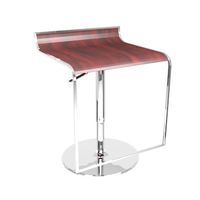 Extendable wall mounted bathroom mirror
L:25mm D:307mm H:371mm
Air compressor finished in black and red
L:635mm D:508mm H:457mm
Aloe vera plant in rectangular pot finished in black
L:367mm D:270mm H:861mm
Aloe vera plant in rectangular pot finished in black
L:366mm D:270mm H:766mm
Speaker amplifier for 2 speakers
L:190mm D:210mm H:90mm
Rectangular wooden apple basket
L:515mm D:330mm H:203mm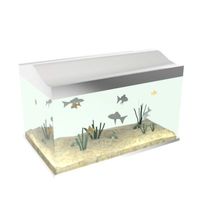 L:1244mm D:630mm H:1820mm
Audio_Connection_Component/Receiver
Audio connection device/receiver to connect all audio devices
L:140mm D:145mm H:75mm
Baguette/Bread tray finished in white
L:600mm D:100mm H:54mm
Metal square baking plate
L:500mm D:500mm H:40mm
Bar stool with rounded black seat and Z-shaped frame
L:380mm D:380mm H:690mm
Bar stool with rounded black seat and 3 legs
L:459mm D:459mm H:690mm
Metal bar stool with blue seat
L:500mm D:504mm H:1000mm
Metal bar stool with horizontal seat slats
L:500mm D:503mm H:1000mm
Modern bar stool with curved frame
L:466mm D:545mm H:1189mm
Modern bar stool with 4 legs
L:549mm D:587mm H:1118mm
Modern bar stool with curved frame
L:526mm D:561mm H:718mm
Modern bar stool with curved frame and 4 legs
L:495mm D:499mm H:1190mm
Modern bar stool with curved frame and 4 legs
L:495mm D:493mm H:1000mm
Metal chair with seat and back made up of square bars
L:516mm D:568mm H:925mm
Modern bar stool with curved frame and side supports
L:466mm D:531mm H:983mm
Modern bar stool with curved frame and side supports
L:466mm D:531mm H:983mm
Modern bar stool with curved frame and 4 legs
L:379mm D:549mm H:860mm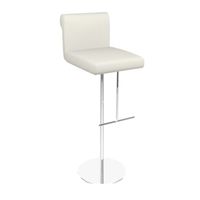 Bar stool with off white seat and foot rest
L:330mm D:443mm H:1000mm
Metal bar stool with thin arms
L:496mm D:539mm H:1160mm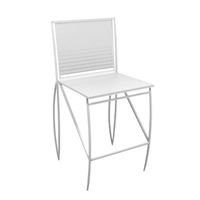 Short metal bar stool with thin curve legs
L:500mm D:568mm H:1050mm
Tall metal bar stool with thin curve legs
L:500mm D:568mm H:1200mm
Modern bar stool with 1 leg
L:392mm D:372mm H:842mm
Modern bar stool with 1 leg
L:450mm D:450mm H:800mm
Bar stool with metal frame and wooden seat
L:390mm D:420mm H:880mm
Bar stool with rounded wooden seat and metal frame
L:370mm D:390mm H:750mm
L:1778mm D:1283mm H:1143mm
L:1825mm D:118mm H:2309mm
Braced barn door with handle
L:2575mm D:116mm H:2365mm
L:2597mm D:103mm H:2373mm
Bar stool with flared metal legs and a black seat
L:460mm D:460mm H:690mm
Cubo bar stool with back support in black
L:335mm D:335mm H:670mm
Full height bar stool in white
L:300mm D:300mm H:450mm
Half height bar stool in white
L:300mm D:300mm H:150mm
Hawk bar stool with metal legs and a black seat
L:410mm D:390mm H:920mm
Bar stool with metal legs and a black seat
L:550mm D:440mm H:1040mm
Quarter height bar stool in white
L:300mm D:300mm H:300mm
Bar stool with flared metal legs and a red seat
L:470mm D:470mm H:820mm
Wooden bar stool with turned legs
L:400mm D:400mm H:750mm
Wooden bar stool with back and turned legs
L:550mm D:450mm H:1000mm
Modern bar stool with 4 legs
L:390mm D:390mm H:740mm
Modern bar stool with 4 legs
L:420mm D:420mm H:740mm
Bar stool with black seat and 4 legs
L:380mm D:350mm H:986mm
Bar stool with black seat and 4 legs
L:494mm D:494mm H:1231mm
Bar stool with flared metal lets and a brown seat
L:370mm D:370mm H:760mm
Bar stool with 4 legs and a brown seat
L:406mm D:406mm H:815mm
Bar stool with a curved black seat and single leg
L:400mm D:435mm H:765mm
Wooden bar stool with 4 legs
L:482mm D:358mm H:706mm
Bar stool with black seat and a single leg
L:500mm D:470mm H:1000mm
Bar stool with black seat and 4 legs
L:400mm D:470mm H:1000mm
Bar stool with curved black seat and 4 legs
L:600mm D:540mm H:870mm
Bar stool with curved black seat and single leg
L:600mm D:500mm H:1040mm
Bar stool with curved black seat and 4 legs
L:500mm D:530mm H:975mm
Bar stool with black seat and 4 legs
L:400mm D:470mm H:1030mm
Bar stool with black seat and 4 legs
L:500mm D:500mm H:850mm
Bathroom products in white
L:217mm D:167mm H:205mm
Bathroom products in yellow
L:217mm D:197mm H:205mm
4 post double bed with metal headboard
L:1600mm D:1900mm H:980mm
Double bed with tubular metal frame headboard
L:1600mm D:1900mm H:980mm
Double bed with no headboard
L:1600mm D:1900mm H:650mm
Bed end bench with padded seat
L:1070mm D:370mm H:380mm
Bed end bench with black padded seat
L:1960mm D:440mm H:390mm
Bed end bench with green padded seat
L:1075mm D:410mm H:360mm
Double bed with green headboard
L:2210mm D:2480mm H:1855mm
Single bed with wooden headboard
L:935mm D:1900mm H:775mm
Double bed with cream headboard
L:2250mm D:1950mm H:960mm
Double bed with dusty pink headboard
L:2190mm D:2170mm H:1020mm
Double bed with no headboard
L:2300mm D:2150mm H:850mm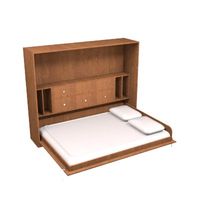 Foldaway double bed - side mounted
L:1800mm D:1450mm H:1470mm
Foldaway double bed - top mounted
L:1400mm D:1800mm H:1820mm
Bellow finished in wood, silver and black
L:305mm D:178mm H:51mm
Traditional bench with wooden frame
L:1200mm D:650mm H:900mm
Contemporary bench with natural finish
L:2000mm D:500mm H:850mm
Modern bench with white cushions
L:1500mm D:640mm H:790mm
Modern bench with white top
L:1400mm D:430mm H:500mm
Modern bench with double arched back rest finished in white
L:2000mm D:500mm H:850mm
Modern bench with single arched back rest finished in white
L:2000mm D:500mm H:850mm
Modern bench with back rest finished in white
L:2000mm D:500mm H:850mm
Traditional bench with wooden slats and metal frame
L:2000mm D:500mm H:800mm
Bed end bench with padded top
L:860mm D:320mm H:280mm
Large bin/trashcan with a swivel top lid
L:400mm D:400mm H:750mm
Large bin/trashcan with foot pedal
L:254mm D:282mm H:507mm
Large bin/trashcan with swivel top lid
L:374mm D:374mm H:686mm
Bin/trashcan with foot pedal
L:338mm D:387mm H:592mm
Birdcage in stainless steel with black base
L:508mm D:381mm H:635mm
Variable speed food blender/processor
L:177mm D:132mm H:347mm
Vertical blind with 20 slats
L:1000mm D:82mm H:1000mm
Venetian blind with 9 slats
L:940mm D:22mm H:483mm
Venetian blind with 9 slats
L:800mm D:17mm H:290mm
Vertical blind with 10 slats
L:1000mm D:80mm H:1000mm
Vertical blind with 15 slats
L:1500mm D:80mm H:1000mm
Vertical blind with 5 slats
L:500mm D:80mm H:1000mm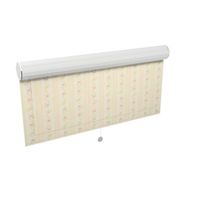 Full length venetian blind
L:1200mm D:50mm H:1000mm
Venetian blinds with 23 slats finished in wood
L:600mm D:40mm H:750mm
Blue ray player finished in black
L:430mm D:312mm H:80mm
Wall Mounted boiler with flue
L:450mm D:340mm H:934mm
Wall mounted wooden book case
L:1696mm D:410mm H:870mm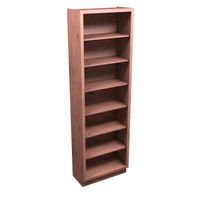 Book holder finished in black plastic with one book
L:127mm D:305mm H:381mm
Book rack to store up to 9 books
L:440mm D:300mm H:320mm
Horizontal and vertical books
L:337mm D:143mm H:186mm
Bottle of champagne with white label and black top
L:93mm D:93mm H:298mm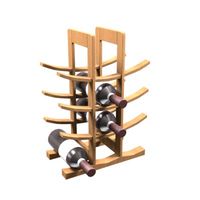 Bottle holder/wine rack with bottles
L:300mm D:250mm H:420mm
Yellow beer bottle with gray lid
L:58mm D:58mm H:201mm
Green beer bottle with gray lid
L:60mm D:59mm H:201mm
Bottle of oil with brown cap
L:90mm D:90mm H:292mm
Bottle of oil in cone shape
L:90mm D:90mm H:292mm
Black bottle of red wine with label
L:92mm D:92mm H:318mm
Red bottle of wine with label
L:93mm D:92mm H:349mm
Black bottle of red wine with label
L:93mm D:93mm H:318mm
Black bottle of red wine with label
L:92mm D:318mm H:92mm
Red bottle of wine with label
L:93mm D:349mm H:92mm
Black bottle of red wine with label
L:92mm D:318mm H:92mm
Bottle of vinegar in cone shaped bottle
L:102mm D:102mm H:305mm
Bottle of white wine with label
L:92mm D:92mm H:318mm
Bottle of white wine with label
L:93mm D:93mm H:318mm
Green bottle of white wine with label
L:92mm D:92mm H:318mm
Green bottle of white wine with label
L:93mm D:93mm H:318mm
Bottle of white wine with label
L:92mm D:318mm H:92mm
Green bottle of white wine with label
L:92mm D:318mm H:92mm
Bottle of white wine with label
L:92mm D:318mm H:92mm
Square bottle finished in grey
L:102mm D:102mm H:153mm
Bottle warmer with zipper
L:180mm D:178mm H:320mm
Three bottles containing cleaning products
L:216mm D:203mm H:508mm
Oil and vinegar bottles with black lids
L:134mm D:43mm H:200mm
Pair of green bowls stacked
L:190mm D:190mm H:130mm
Oval serving bowl finished in stainless steel
L:391mm D:188mm H:153mm
Bowl with cup shape finished in white
L:145mm D:115mm H:79mm
Bowl and plate finished in white
L:205mm D:205mm H:116mm
Traditional shelf bracket
L:70mm D:175mm H:176mm
Contemporary shelf bracket
L:46mm D:132mm H:120mm
Small tea pot finished in brown with conical lid
L:144mm D:96mm H:125mm
Bucket with handle finished in stainless steel
L:203mm D:197mm H:203mm
Double sided bulletin board with wooden frame
L:1093mm D:27mm H:896mm
Blue bunk bed with ladder
L:2400mm D:2100mm H:1200mm
L:2400mm D:2100mm H:1200mm
Butchers chopping/cutting board
L:1000mm D:850mm H:800mm
Candelabra with 3 candles
L:400mm D:160mm H:600mm
Candle holder with single off-white candle
L:97mm D:97mm H:407mm
Candle holder in three different sizes
L:334mm D:94mm H:598mm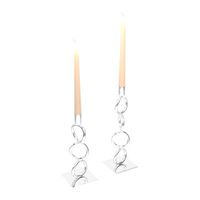 Candle holder in two different sizes with off-white candle
L:249mm D:90mm H:522mm
Candle holder with candle
L:110mm D:100mm H:118mm
Candle holder with candle
L:100mm D:100mm H:300mm
Candle holder with candle
L:145mm D:145mm H:375mm
3 decorative ivory candles
L:200mm D:150mm H:100mm
3 decorative ivory candles
L:120mm D:120mm H:100mm
Candle holder and 5 candles
L:500mm D:120mm H:70mm
Single candle holder finished in stainless steel with blue candle
L:102mm D:102mm H:407mm
Candle holder with candle
L:100mm D:100mm H:200mm
Twin candle holder finished in stainless steel with blue candle
L:254mm D:210mm H:517mm
Wall mounted candle holder with candle (sconce)
L:73mm D:90mm H:350mm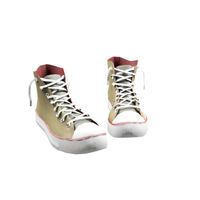 Sport canvas shoes/sneakers in white and brown
L:328mm D:298mm H:154mm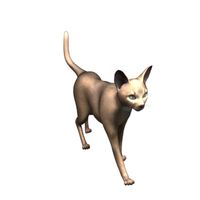 Ceiling fan with 5 white blades
L:983mm D:1021mm H:387mm
Ceiling fan with 5 blades and stainless steel frame
L:1103mm D:1107mm H:539mm
Ceiling fan with 5 wood blades and stainless steel frame
L:1285mm D:1227mm H:482mm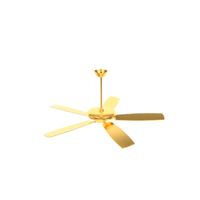 Ceiling fan with 5 bronze blades
L:1100mm D:1100mm H:500mm
Ceiling light with 3 bulbs in a stainless steel finish
L:513mm D:560mm H:649mm
Ceiling track light with 3 bulbs mounted to a curved track
L:164mm D:979mm H:223mm
Ceiling track light with 3 bulbs mounted to a straight track
L:1204mm D:75mm H:160mm
Ceiling light with 6 bulbs in a brushed stainless steel
L:935mm D:819mm H:759mm
Ceiling office light suspended by two wires finished in black
L:1407mm D:249mm H:400mm
Ceiling light finished in brass with a shade
L:315mm D:303mm H:263mm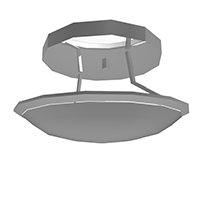 Ceiling light dome with suspended shade finished
L:306mm D:306mm H:176mm
Dome ceiling light with stainless steel frame
L:328mm D:328mm H:189mm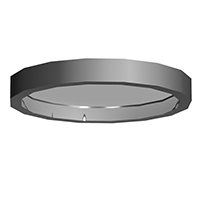 Ceiling light for recessed use with stainless steel outer ring
L:203mm D:203mm H:25mm
Ceiling office light suspended by two wires finished in black
L:1400mm D:250mm H:403mm
Ceiling light with decorative cylinder shade
L:100mm D:100mm H:610mm
Ceiling light with 8 glass shades
L:500mm D:510mm H:535mm
Ceiling light with horn shades
L:925mm D:925mm H:1188mm
Ceiling chandelier with 2 tiers
L:515mm D:515mm H:487mm
Ceiling chandelier with 3 tiers
L:730mm D:700mm H:755mm
Ceiling chandelier with glass light shades
L:695mm D:695mm H:1200mm
Ceiling chandelier with spider design
L:977mm D:977mm H:882mm
Ceiling chandelier with 8 lights
L:822mm D:822mm H:913mm
Ceiling chandelier with candle lights
L:900mm D:912mm H:730mm
Ceiling chandelier with decorative design
L:1065mm D:1065mm H:936mm
Square ceiling office light
L:690mm D:795mm H:101mm
Suspended adjustable ceiling light
L:313mm D:333mm H:1168mm
Ceiling light with solid back shade
L:490mm D:490mm H:1016mm
Ceiling light with dome shade
L:380mm D:380mm H:1120mm
Ceiling light with metal shade
L:468mm D:468mm H:1170mm
Ceiling light with orange shade
L:530mm D:530mm H:1210mm
Ceiling light with 2 glass shades
L:425mm D:170mm H:932mm
Industrial ceiling light with blue shade
L:351mm D:351mm H:562mm
Ceiling light with black shade
L:221mm D:221mm H:1028mm
Traditional ceiling light
L:303mm D:303mm H:1155mm
Rectangular ceiling office light
L:796mm D:381mm H:70mm
Rectangular ceiling office light
L:1223mm D:262mm H:48mm
Ceiling light with white shade
L:374mm D:374mm H:1082mm
Ceiling light with large black shade
L:382mm D:385mm H:927mm
Ceiling light in stainless steel
L:286mm D:286mm H:1116mm
Ceiling light with large stainless steel shade
L:532mm D:532mm H:1271mm
Ceiling light with flat glass shade
L:199mm D:199mm H:361mm
Ceiling light with stainless steel shade
L:500mm D:500mm H:1183mm
Industrial ceiling light in blue
L:403mm D:403mm H:1153mm
Ceiling light with pink shade
L:455mm D:455mm H:668mm
Ceiling light with glass shade
L:380mm D:390mm H:1240mm
Ceiling light with dome shade
L:367mm D:367mm H:990mm
Ceiling light with metal shade
L:445mm D:445mm H:865mm
Ceiling light with 13 bulbs in a stainless steel finish
L:600mm D:600mm H:1000mm
Ceiling light with 6 lights
L:406mm D:365mm H:486mm
Industrial ceiling light with black shade
L:478mm D:478mm H:1193mm
Ceiling light with cone shade
L:353mm D:353mm H:1236mm
Ceiling light with black dome shade
L:465mm D:465mm H:1158mm
Ceiling chandelier with circular base
L:415mm D:415mm H:1430mm
Ceiling chandelier with rectangular base
L:780mm D:240mm H:1416mm
Ceiling chandelier with square base
L:622mm D:622mm H:985mm
Ceiling light with glass shade
L:285mm D:285mm H:1375mm
Ceiling light with 4 lights
L:320mm D:320mm H:577mm
Ceiling light with curved light shade
L:283mm D:250mm H:660mm
Ceiling light with blue shade
L:113mm D:113mm H:516mm
Ceiling light with arts light shade
L:332mm D:327mm H:553mm
Ceiling light with arts light shade
L:502mm D:492mm H:1011mm
Ceiling light with teardrop shade
L:286mm D:273mm H:535mm
Ceiling light with arts light shade
L:388mm D:286mm H:998mm
Ceiling light with disc shade
L:260mm D:260mm H:635mm
Ceiling light with flat black shade
L:655mm D:655mm H:613mm
Ceiling light with arts light shade
L:760mm D:756mm H:1036mm
Ceiling light with arts light shade
L:647mm D:647mm H:651mm
Ceiling light with oval light shade
L:386mm D:388mm H:187mm
Ceiling light with arts light shade
L:176mm D:152mm H:546mm
Ceiling chandelier light with 3 bulbs
L:400mm D:403mm H:653mm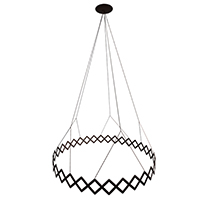 Ceiling light with diamond pattern shade
L:481mm D:481mm H:720mm
Ceiling light with decorative shade
L:551mm D:556mm H:868mm
Ceiling light with butterfly light shade
L:285mm D:324mm H:520mm
Ceiling light with 4 lights
L:497mm D:497mm H:1085mm
Ceiling spotlight with 6 lights
L:644mm D:405mm H:1078mm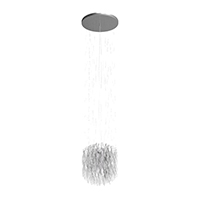 Ceiling light with arts light shade
L:178mm D:178mm H:763mm
Ceiling light with black glass shade
L:464mm D:464mm H:1249mm
Ceiling light with oval light shade
L:750mm D:160mm H:1150mm
Ceiling light with glass shade
L:112mm D:112mm H:699mm
Ceiling light with 3 bulbs in a stainless steel finish
L:440mm D:140mm H:900mm
Ceiling light with cylinder shade
L:302mm D:302mm H:712mm
Ceiling light with disc shade
L:300mm D:300mm H:800mm
Ceiling light with waterfall shade
L:230mm D:230mm H:1000mm
Ceiling light with glass shade
L:370mm D:370mm H:1285mm
Ceiling light with flute shade
L:277mm D:276mm H:773mm
Ceiling chandelier light with glass shade
L:297mm D:297mm H:898mm
Ceiling light with horizontal disc shade
L:845mm D:819mm H:1221mm
Ceiling light with 9 lights
L:296mm D:292mm H:1228mm
Ceiling track light with 4 lights
L:787mm D:309mm H:1070mm
Ceiling chandelier light with 5 bulbs
L:1346mm D:1415mm H:966mm
Ceiling track light with 3 lights
L:576mm D:102mm H:1090mm
Ceiling pendant light with 4 lights
L:737mm D:737mm H:1120mm
Ceiling light with curved light shade
L:582mm D:877mm H:898mm
Ceiling light with cylinder shade
L:463mm D:137mm H:852mm
Ceiling light with modern light shade
L:577mm D:536mm H:592mm
Ceiling light with modern light shade
L:487mm D:326mm H:94mm
Ceiling light with 2 lights
L:1370mm D:367mm H:307mm
Ceiling light with round shade
L:240mm D:240mm H:3mm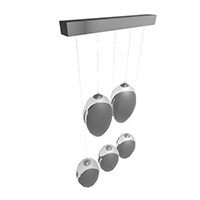 Ceiling light with 5 bulbs in a stainless steel finish
L:500mm D:140mm H:1000mm
Ceiling light with 3 shades
L:527mm D:495mm H:931mm
Ceiling light with ball shade
L:161mm D:161mm H:297mm
Ceiling light with vented ball shade
L:372mm D:372mm H:534mm
Ceiling light with 6 box shades
L:167mm D:161mm H:361mm
Ceiling chandelier with 24 bulbs
L:922mm D:922mm H:1124mm
Ceiling light with 6 candle bulbs in bronze
L:660mm D:570mm H:1000mm
Industrial stainless steel ceiling light
L:130mm D:250mm H:265mm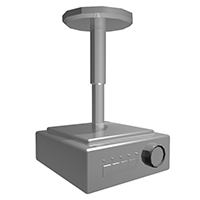 Ceiling mounted projector finished in stainless steel
L:284mm D:300mm H:434mm
Ceramic large circular plate finished in white
L:145mm D:145mm H:14mm
Ceramic small circular plate finished in white
L:120mm D:120mm H:14mm
Ceramic Cup with Saucer both finished in white
L:145mm D:145mm H:71mm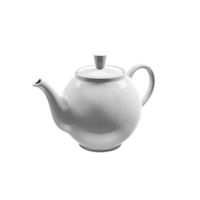 White ceramic tea pot with white lid
L:196mm D:119mm H:135mm
Beach chair with wooden frame
L:660mm D:1130mm H:660mm
Folding chair with red seat and no arms
L:435mm D:508mm H:855mm
Folding chair with wooden seat
L:550mm D:600mm H:850mm
Metal chair with round seat
L:384mm D:466mm H:752mm
Designer plastic chair with wooden legs
L:415mm D:508mm H:931mm
Plastic chair with metal frame and black seat
L:598mm D:648mm H:850mm
Wooden chair with full backrest, white seat and no arms
L:496mm D:512mm H:1200mm
Simple wooden chair with no arms
L:450mm D:450mm H:1000mm
Wooden chair with red seat
L:461mm D:455mm H:911mm
Wooden chair with white seat
L:430mm D:520mm H:1006mm
Black leather chair with foot rest
L:890mm D:1422mm H:1118mm
Wooden chair without arms
L:500mm D:530mm H:900mm
Wooden chair without arms
L:500mm D:520mm H:1000mm
Wooden chair without arms
L:500mm D:550mm H:900mm
Wooden chair without arms
L:500mm D:550mm H:980mm
Wooden chair without arms
L:500mm D:600mm H:1000mm
Chalk board with wooden frame
L:889mm D:25mm H:508mm
Chalk board with black wooden frame
L:750mm D:30mm H:900mm
Chalk board with black wooden frame
L:750mm D:30mm H:900mm
Ceiling chandelier with 5 bulbs
L:552mm D:538mm H:533mm
Ceiling chandelier suspended from a black bar
L:365mm D:370mm H:725mm
Ceiling chandelier suspended from a stainless steel chain
L:283mm D:282mm H:629mm
Ceiling chandelier with 5 bulbs finished in rose gold
L:393mm D:408mm H:873mm
Ceiling chandelier finished in stainless steel
L:763mm D:710mm H:705mm
Chess board with pieces finished in black and white
L:381mm D:381mm H:76mm
Drawers_Bedside/Nightstand_6
Chest of drawers/dresser in white
L:1100mm D:665mm H:510mm
Childs play pen finished in white
L:1110mm D:1110mm H:700mm
Standing child in coat and jeans
L:400mm D:340mm H:1100mm
Standing child in jumper and jeans
L:325mm D:415mm H:940mm
Standing child in jumper and jeans
L:485mm D:265mm H:1075mm
Standing children in casual clothes
L:445mm D:405mm H:890mm
Wooden chopping/Cutting board
L:467mm D:224mm H:24mm
Curved chopping/cutting board
L:360mm D:295mm H:10mm
Oval chopping/cutting board
L:400mm D:300mm H:10mm
Oval chopping/cutting board with handle
L:220mm D:402mm H:16mm
Chopping/Cutting_Board_10
Rectangular wooden chopping/cutting board - large
L:320mm D:73mm H:434mm
Chopping/Cutting_Board_11
Collection of rectangular wooden chopping/cutting boards
L:345mm D:150mm H:434mm
Chopping/Cutting_Board_12
Collection of rectangular wooden chopping/cutting boards
L:551mm D:400mm H:100mm
Chopping/Cutting_Board_13
Rectangular wooden chopping/cutting board - small
L:150mm D:31mm H:250mm
Chopping/Cutting_Board_14
Rectangular wooden chopping/cutting board - medium
L:170mm D:35mm H:299mm
Chopping/Cutting_Board_15
Rectangular wooden chopping/cutting board - large
L:200mm D:44mm H:399mm
Chopping/Cutting_Board_16
Collection of rectangular wooden chopping/cutting boards
L:200mm D:70mm H:400mm
Chopping/Cutting_Board_17
Rectangular wooden chopping/cutting board
L:304mm D:56mm H:595mm
Chopping/Cutting_Board_18
Circular wooden chopping/cutting board
L:380mm D:53mm H:554mm
Chopping/Cutting_Board_19
Oval wooden chopping/cutting board
L:377mm D:56mm H:473mm
Chopping/Cutting_Board_20
Rectangular wooden chopping/cutting board
L:100mm D:52mm H:450mm
Chopping/Cutting_Board_21
Rectangular wooden chopping/cutting board
L:326mm D:15mm H:200mm
Chopping/Cutting_Board_22
Circular wooden chopping/cutting board
L:350mm D:20mm H:350mm
Chopping/Cutting_Board_23
Rectangular wooden chopping/cutting board
L:350mm D:15mm H:200mm
Chopping/Cutting_Board_24
Rectangular wooden chopping/cutting board
L:300mm D:10mm H:200mm
Chopping/Cutting_Board_25
Rectangular wooden chopping/cutting board
L:380mm D:20mm H:270mm
Chopping/Cutting_Board_26
Collection of wooden chopping/cutting boards
L:574mm D:118mm H:589mm
Chopping/Cutting_Board_27
Collection of wooden chopping/cutting boards
L:574mm D:118mm H:589mm
Chopping/Cutting_Board_28
Collection of wooden chopping/cutting boards
L:300mm D:247mm H:400mm
Rectangular wooden chopping/cutting board - small
L:234mm D:57mm H:335mm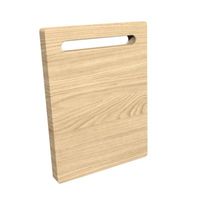 Rectangular wooden chopping/cutting board - medium
L:280mm D:69mm H:382mm
Christmas tree with gifts
L:1219mm D:1276mm H:1760mm
Small Christmas bear figurine
L:145mm D:110mm H:195mm
Red and gold Christmas bells
L:200mm D:160mm H:140mm
Gold Christmas bells with holly
L:275mm D:140mm H:175mm
Red Christmas candles with green foliage
L:278mm D:284mm H:170mm
White Christmas candles on a tray
L:300mm D:162mm H:305mm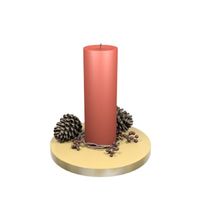 Red Christmas candle on a tray
L:160mm D:160mm H:170mm
White Christmas candle in glass container
L:390mm D:410mm H:245mm
White Christmas candles on decorative tray
L:520mm D:520mm H:200mm
Red Christmas candle with foliage
L:310mm D:315mm H:270mm
White Christmas candles on a tray
L:220mm D:220mm H:180mm
White Christmas candles on a tray
L:500mm D:310mm H:350mm
Christmas garland with green bows
L:1300mm D:115mm H:370mm
Christmas paper hoop garland
L:1362mm D:140mm H:372mm
Christmas foliage garland
L:1430mm D:290mm H:290mm
Christmas blue tinsel garland
L:1500mm D:230mm H:455mm
Christmas foliage decoration
L:620mm D:98mm H:250mm
Christmas garland with red wreath
L:1300mm D:190mm H:800mm
Christmas pine cone decoration
L:188mm D:138mm H:650mm
Christmas pine cone decoration
L:120mm D:120mm H:220mm
Christmas pine cone garland
L:1055mm D:125mm H:275mm
Christmas purple tinsel garland
L:1420mm D:255mm H:435mm
Holly leaves with berries
L:90mm D:110mm H:25mm
Christmas pattern placemat
L:400mm D:300mm H:4mm
Christmas pattern placemat
L:400mm D:300mm H:4mm
Christmas plant with red baubles
L:151mm D:158mm H:255mm
Christmas plate with tree design
L:274mm D:274mm H:27mm
Christmas plate with tree design
L:274mm D:274mm H:27mm
Christmas plate with snowman design
L:274mm D:274mm H:27mm
Christmas plate with snowman design
L:274mm D:274mm H:27mm
Poinsettia with red and green leaves in red pot
L:375mm D:290mm H:345mm
Christmas presents wrapped in red paper
L:851mm D:1098mm H:938mm
Christmas presents in sack
L:700mm D:670mm H:830mm
Christmas present with ribbon
L:262mm D:333mm H:210mm
Small Christmas reindeer figurine
L:60mm D:200mm H:200mm
Red and white Christmas hat
L:197mm D:213mm H:177mm
Red and white Christmas hat
L:178mm D:225mm H:147mm
Small Father Christmas figurine with reindeer
L:50mm D:350mm H:65mm
Small Christmas sleigh figurine
L:300mm D:140mm H:145mm
Small Christmas sleigh figurine
L:338mm D:180mm H:272mm
Small Christmas snowman figurine
L:240mm D:117mm H:250mm
Small Christmas snowman figurine
L:240mm D:117mm H:250mm
Tartan Christmas stocking
L:180mm D:60mm H:300mm
Red and white Christmas stocking
L:200mm D:120mm H:400mm
Red and white Christmas stocking
L:205mm D:50mm H:365mm
Patterned Christmas stockings
L:372mm D:65mm H:340mm
Christmas_Table_Decoration_1
Bauble Christmas table decoration
L:450mm D:390mm H:200mm
Christmas_Table_Decoration_2
Bauble Christmas table decoration
L:230mm D:178mm H:320mm
Christmas_Table_Decoration_3
Bauble Christmas table decoration
L:400mm D:420mm H:300mm
Christmas_Table_Decoration_4
Christmas foliage with baubles
L:450mm D:460mm H:700mm
Christmas tree with gold decorations
L:1080mm D:1040mm H:2200mm
Palm tree with Christmas decorations
L:1820mm D:1890mm H:2000mm
Christmas tree with coloured lights
L:872mm D:897mm H:1389mm
Christmas tree with coloured lights
L:717mm D:643mm H:965mm
Christmas tree with gold decorations
L:900mm D:898mm H:1071mm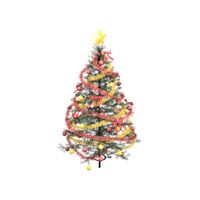 Christmas tree with red and gold decorations
L:1225mm D:1205mm H:1965mm
L:1040mm D:1040mm H:1690mm
Surface top Christmas tree
L:455mm D:455mm H:495mm
Christmas foliage wreath with red bow
L:503mm D:144mm H:493mm
Christmas wooden wreath with green bow
L:410mm D:140mm H:460mm
Christmas foliage wreath with red bow
L:365mm D:235mm H:1200mm
Christmas foliage wreath with red bow
L:698mm D:232mm H:719mm
Christmas foliage wreath with red baubles
L:610mm D:145mm H:600mm
Open cigar box finished in wood with 11 cigars
L:305mm D:217mm H:214mm
Circular bowl finished in white with wooden lid
L:128mm D:128mm H:64mm
Circular bowl finished in white with wooden lid
L:100mm D:100mm H:69mm
Circular bowl finished in transparent glass
L:299mm D:299mm H:137mm
Circular large grand plate finished in white
L:274mm D:274mm H:27mm
Circular small grand plate finished in white
L:266mm D:266mm H:22mm
Circular plane plate finished in white
L:210mm D:210mm H:26mm
Circular plane plate finished in white
L:216mm D:216mm H:20mm
Circular soup bowl finished in white and green
L:166mm D:166mm H:55mm
Circular tray finished in white
L:333mm D:333mm H:17mm
Circular tray finished in white
L:420mm D:420mm H:13mm
Circular tray finished in white
L:400mm D:400mm H:234mm
L:1000mm D:1000mm H:635mm
L:1200mm D:1200mm H:800mm
L:1000mm D:1000mm H:650mm
Collection of cleaning products in wire basket
L:387mm D:242mm H:325mm
Collection of cleaning products on wicker tray
L:386mm D:231mm H:234mm
Collection of cleaning products in wire basket
L:387mm D:242mm H:295mm
Collection of cleaning products on a tray
L:383mm D:219mm H:230mm
Cleaning bottle with spay cap
L:54mm D:54mm H:144mm
Clothes_Airer/Drying_Rack
Suspended clothes airer/drying rack
L:300mm D:1000mm H:500mm
Coat stand finished in stainless steel
L:462mm D:531mm H:1524mm
Coat stand finished in grey with blue umbrella
L:462mm D:531mm H:1524mm
Large chrome coat hangers
L:959mm D:318mm H:130mm
Large wooden coat hangers
L:959mm D:318mm H:130mm
Small chrome coat hangers
L:459mm D:318mm H:130mm
Small wooden coat hangers
L:459mm D:318mm H:133mm
Transparent jar with gray lid
L:60mm D:60mm H:71mm
Stainless steel coffee pot with black top
L:195mm D:150mm H:300mm
Coffee set in stainless steel
L:481mm D:481mm H:483mm
Coffee machine with integrated steam function
L:400mm D:470mm H:470mm
Coffee machine with integrated steam function
L:400mm D:520mm H:550mm
Coffee machine in stainless steel
L:142mm D:163mm H:304mm
Coffee pot large finished in stainless steel
L:206mm D:120mm H:365mm
Coffee pot medium finished in stainless steel
L:259mm D:150mm H:360mm
Coffee pot small finished in stainless steel
L:169mm D:150mm H:267mm
External computer hard drive
L:58mm D:127mm H:178mm
External computer hard drive
L:11mm D:62mm H:102mm
Wireless computer keyboard
L:446mm D:159mm H:19mm
Wireless computer keyboard and mouse
L:584mm D:160mm H:19mm
Desktop computer monitor mount
L:119mm D:312mm H:351mm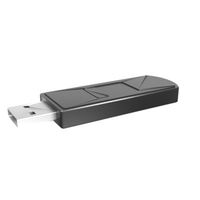 Retractable computer USB stick/pen
L:61mm D:19mm H:6mm
Conical tea pot finished in white
L:216mm D:216mm H:198mm
Painting - Midnight Blues
L:800mm D:20mm H:800mm
Contemporary padded chair with black seat and wooden legs
L:470mm D:550mm H:880mm
Cooking utensils in holder finished in stainless steel
L:138mm D:150mm H:320mm
Cordless phone finished in black
L:151mm D:80mm H:169mm
Cordless phone finished in white
L:151mm D:80mm H:169mm
Winged corkscrew/bottle opener
L:99mm D:141mm H:44mm
Right hand facing corner sofa/couch
L:1640mm D:2470mm H:800mm
5 seater corner sofa/couch
L:2470mm D:2470mm H:800mm
5 seater corner sofa/couch
L:2470mm D:2470mm H:800mm
5 seater corner sofa/couch
L:2670mm D:2470mm H:800mm
Right hand facing corner sofa/couch
L:2470mm D:3470mm H:800mm
Left hand facing corner sofa/couch
L:2650mm D:3000mm H:590mm
Left hand facing corner sofa/couch
L:2740mm D:2740mm H:730mm
Right hand facing corner sofa/couch
L:3000mm D:2650mm H:590mm
Right hand facing corner sofa/couch
L:2740mm D:2740mm H:730mm
Large corner towel radiator
L:500mm D:350mm H:1680mm
Medium corner towel radiator
L:500mm D:350mm H:1240mm
Small corner towel radiator
L:500mm D:350mm H:800mm
Cutlery in multiple colours
L:309mm D:262mm H:151mm
Cup and saucer finished in white
L:125mm D:125mm H:45mm
Traditional wooden cupboard/wardrobe with drawers
L:1000mm D:500mm H:1867mm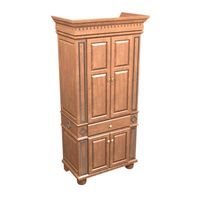 Traditional double cupboard/wardrobe
L:1010mm D:581mm H:2096mm
Traditional double cupboard/wardrobe with drawers
L:812mm D:585mm H:1320mm
Traditional double cupboard/wardrobe with 1 drawer
L:760mm D:550mm H:1070mm
Traditional cupboard/wardrobe with 2 doors and 2 drawers
L:1768mm D:488mm H:1506mm
Curtain pole with caped end
L:1000mm D:150mm H:50mm
Curtain pole with conical end
L:1000mm D:150mm H:50mm
Curtain pole with cylindrical end
L:1000mm D:150mm H:50mm
Curtain pole with rounded end
L:1000mm D:150mm H:50mm
Curtain pole with conical end
L:1000mm D:150mm H:50mm
Pair of cream curtains with pelmet
L:2400mm D:250mm H:2300mm
Pair of tan curtains with curtain pole
L:2400mm D:200mm H:2300mm
Pair of tan curtains with curtain pole
L:2400mm D:150mm H:2300mm
Pair of tan curtains with pelmet
L:2400mm D:250mm H:2300mm
Pair of red curtains with pelmet
L:1935mm D:188mm H:2134mm
L:2525mm D:180mm H:2196mm
L:2286mm D:190mm H:2133mm
Pair of cream curtains with pelmet
L:2400mm D:250mm H:2300mm
Pair of cream curtains with curtain pole
L:2400mm D:200mm H:2300mm
Pair of cream curtains with curtain pole
L:2400mm D:200mm H:2300mm
Pair of cream curtains with white blind
L:2400mm D:200mm H:2300mm
Pair of cream curtains with pelmet
L:2400mm D:250mm H:2300mm
Rectangular green cushion
L:457mm D:361mm H:515mm
Tweed cushion with red piping
L:398mm D:398mm H:153mm
Rectangular white cushion
L:550mm D:210mm H:350mm
Rectangular yellow cushion
L:511mm D:518mm H:430mm
Rectangular patterned cushion
L:500mm D:130mm H:300mm
Rectangular patterned cushion
L:500mm D:130mm H:300mm
Cutlery/Silverware_Tray_4
Large cutlery/silverware tray with cutlery
L:500mm D:450mm H:80mm
Cutlery/Silverware_Tray_5
Medium cutlery/silverware tray with cutlery
L:400mm D:450mm H:80mm
Cutlery/Silverware_Tray_6
Small cutlery/silverware tray with cutlery
L:300mm D:450mm H:80mm
Cutlery/Silverware set finished in stainless steel
L:201mm D:194mm H:15mm
Cutlery/Silverware_Tray_1
Large cutlery/silverware tray
L:500mm D:450mm H:80mm
Cutlery/Silverware_Tray_2
Medium cutlery/silverware tray
L:400mm D:450mm H:80mm
Cutlery/Silverware_Tray_3
Small cutlery/silverware tray
L:300mm D:450mm H:80mm
Cutting board with knife and peppers
L:392mm D:331mm H:113mm
Cylindrical tea pot finished in white
L:137mm D:77mm H:104mm
Cylindrical tea pot finished in white
L:137mm D:77mm H:160mm
Cylindrical vase finished in white
L:155mm D:155mm H:250mm
Cylindrical vase finished in white
L:194mm D:194mm H:312mm
Decorative model finished in white
L:200mm D:200mm H:150mm
Decorative model on box finished in white
L:140mm D:140mm H:240mm
Decorative bottle with cork
L:140mm D:150mm H:125mm
Large conference desk with white top
L:3000mm D:970mm H:530mm
Left hand corner office desk with drawers
L:1524mm D:1829mm H:762mm
Right hand corner office desk with drawers
L:1525mm D:1830mm H:760mm
Rectangular wooden office desk with drawers
L:1070mm D:780mm H:790mm
Rectangular wooden office desk with drawers
L:1535mm D:810mm H:762mm
Rectangular wooden office desk with drawers
L:1422mm D:781mm H:762mm
Rectangular wooden office desk with drawers
L:1525mm D:786mm H:845mm
Rectangular office desk - executive design with drawers
L:1525mm D:775mm H:762mm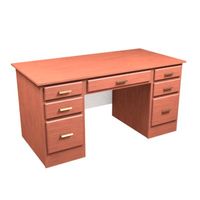 Rectangular office desk - traditional design with drawers
L:1524mm D:762mm H:781mm
Rectangular office desk - classic design with drawers
L:1525mm D:780mm H:845mm
Rectangular office desk - classic design with drawers
L:1675mm D:780mm H:915mm
Desk fan finished in white
L:320mm D:260mm H:450mm
Desk lamp finished in black
L:111mm D:260mm H:364mm
Desk lamp with large shade
L:200mm D:569mm H:568mm
Desk lamp with cantilevered design
L:122mm D:590mm H:365mm
Desk lamp with rectangular base and curved
L:333mm D:88mm H:324mm
Desk lamp with extendable arm and dome base
L:267mm D:471mm H:395mm
Desk lamp with curved base
L:97mm D:147mm H:288mm
Extendable desk lamp with circular base
L:177mm D:362mm H:500mm
Desk stationary organiser in blue
L:150mm D:100mm H:150mm
Digital wall control panel
L:120mm D:20mm H:90mm
Dish rack with plate and red towel
L:400mm D:400mm H:400mm
Dish rack with two plates finished in white
L:533mm D:384mm H:412mm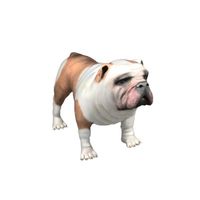 Labrador Retriever dog standing
L:180mm D:675mm H:460mm
Labrador Retriever dog walking
L:180mm D:675mm H:450mm
Labrador Retriever dog sitting
L:280mm D:580mm H:460mm
Brown and white Boxer dog standing
L:225mm D:810mm H:700mm
Boston Terrier dog standing
L:150mm D:570mm H:500mm
Bull Terrier dog standing
L:210mm D:690mm H:600mm
French Bulldog dog standing
L:172mm D:533mm H:406mm
L:320mm D:1100mm H:1000mm
Labrador Retriever dog standing
L:240mm D:1000mm H:700mm
Jack Russell Terrier dog sitting
L:300mm D:300mm H:300mm
Large brown and white dog
L:280mm D:1100mm H:800mm
Large black and white dog
L:250mm D:1150mm H:670mm
Drawers_Bedside/Nightstand_1
Wooden bedside/nightstand drawers - 3 drawers
L:760mm D:470mm H:610mm