---
---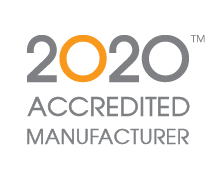 Academia Furniture publishes catalog content online for thousands of dealers and designers who use 2020's professional interior design applications. The 2020 Accredited Manufacturer logo together with the 2020 Certified Content logo give the assurance that their catalog(s) are of the highest quality.
---
Academia Furniture is a leading school furniture manufacturer in the U.S.A. enhancing collaborative learning one classroom at a time. Born from family businesses begun over 100 years ago, Academia exceeds expectations in innovative classroom furniture by personally and helpfully servicing customers' every need promptly in a true relationship-based association. They manufacture a range of products and offer everything from classic to state-of-the-art styles, ergonomically correct and eco-friendly.
Academia products are found in thousands of schools nationwide—in New York City, Los Angeles, Philadelphia, Miami-Dade, San Francisco and many more. From prestigious public schools to new charter schools, students, teachers and administrators report being delighted with Academia's quality, comfort, versatility and cost.
For more information, please visit academiafurniture.com.