---
---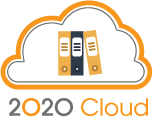 ---
Blanco publishes catalog content online for thousands of dealers and designers in North America who use 2020's professional interior design applications. The 2020 Accredited Manufacturer logo together with the 2020 Certified Content logo give the assurance that their catalog(s) are of the highest quality.
This catalog is available on 2020 Cloud!
Find out how to use 2020 Cloud >>
---
With our unparalleled quality, breath of design possibilities and precision craftsmanship, BLANCO has proven that the kitchen sink is more than just a functional element in the home. BLANCO has been producing high quality kitchen technology since 1925. Today, BLANCO stainless steel sinks, SILGRANIT sinks, ceramic sinks, faucets, and kitchen accessories represent quality, functionality, aesthetics and professionalism of the very highest in over 100 countries worldwide.
For more information, please visit blanco.com/us-en/ or blanco.com/ca-en/.