---
---
---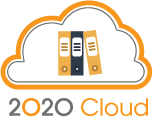 ---
Brokering Solutions publishes catalog content online for thousands of dealers and designers who use 2020's professional interior design applications. 2020 Content Partners are trained and certified by 2020 to deliver catalogs with the levels of quality and robustness that designers and dealers expect.
---
As a company striving to offer customers high-quality choices and services, Brokering Solutions specializes in providing retailers with competitive products without the compromise of quality. Their brands of cabinetry, flooring, granite surfaces, and plumbing products are designed to appeal to today's consumers and market trends.
Exceeding customer's expectations and buying experience is the #1 goal of every Brokering Solutions team member, from management to sales to customer service. Their knowledge of today's marketplace helps them exceed customer's expectations on every level.
For more information, please visit brokeringsolutions.com.