---
---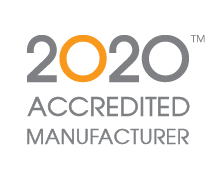 Academia Furniture publishes catalog content online for thousands of dealers and designers who use 2020's professional interior design applications. The 2020 Accredited Manufacturer logo together with the 2020 Certified Content logo give the assurance that their catalog(s) are of the highest quality.
---
Founded in 1977, Candex Custom Corp. is a North American manufacturer of a broad range of high-quality furniture products for all types of work environments. You never have to trade in quality for price because they work hard to stay innovative and streamlined with their production.
The Candex custom program provides a comfortable work environment, satisfying custom needs. It offers 32 colors, 7 edge profiles and limitless two-tone and edge treatment. Candex's office furniture line is unique and like no other to the user.
For more information, please visit candexcustom.com.