---
---
---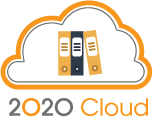 ---
Elmira Stove Works publishes catalog content online for thousands of dealers and designers who use 2020's professional interior design applications. The 2020 Accredited Manufacturer logo together with the 2020 Certified Content logo give the assurance that their catalog(s) are of the highest quality.
This catalog is available on 2020 Cloud!
Find out how to use 2020 Cloud >>
---
Elmira Stove Works has been manufacturing vintage-styled kitchen appliances since 1975, and offers full lines of "circa-1850" and mid-century modern/retro appliances, including ranges, refrigerators, microwaves, wall ovens, range hoods and dishwashers. Elmira appliances are sold through dealers across North America. Elmira Stove Works is a privately-owned company based in Elmira, Ontario, Canada. In addition to our 2020 library, you can build and price all of the Elmira appliances using the "Create Your Dream Kitchen" visualizers on our website.
For more information, please visit elmirastoveworks.com.