---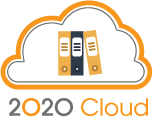 ---
RONBOW has been a leading global manufacturer and distributor of luxury bathroom furnishings for nearly 20 years. From rich European-inspired classics to ultra-contemporary collections, they offer exquisite furnishings made with only the highest-quality materials and forward-thinking designs. Their long-standing reputation precedes itself for crafting award-winning designer homeware and ceramics with keen attention to detail.
Access Catalog
RONBOW was built with the vision of providing premium products that bring the marriage of luxury and affordability to its customers. Equipped with deep expertise in bathroom furnishings, our mission is to leverage this unique position as a true end to end homeware ecosystem while broadening connections with diverse partners and suppliers. RONBOW's expanding product lines include kitchen, closet, hardware and flooring.
They distinguish themselves from competitors by designing and manufacturing their own products in-house at their California facility, controlling every step of the process and providing quick delivery. All RONBOW cabinetry and vanity bases are shipped fully assembled for fast and easy installation.