---
---
---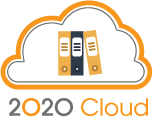 ---
Stanisci Design publishes catalog content online for thousands of dealers and designers who use 2020's professional interior design applications. The 2020 Accredited Manufacturer logo together with the 2020 Certified Content logo give the assurance that their catalog(s) are of the highest quality.
This catalog is available on 2020 Cloud!
Find out how to use 2020 Cloud >>
---
Stanisci Design specializes in range hoods; this focus allows us to offer the widest array of quality options to our customers. We dedicate ourselves to ensuring we have the best traditional and new designs, quality ventilation and products that are easily installed. We take great pride in the quality and engineering of our products; only the best quality raw materials are used.
Stanisci Design specializes in offering you the full solution when we offer you a range hood. We offer a multitude of ventilation options to fit your customer's needs.
For more information, please visit wood-hood.com.