---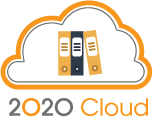 For over 50 years, Summit Appliance has been manufacturing versatile solutions for uniquely space-challenged kitchens. Our selection includes the industry's largest assortment of built-in undercounter and ADA compliant refrigeration, with choices from 6" to 36" wide and our new Shallow Depth™ refrigeration series at just 18" deep. Panel-ready single and double drawer choices are available in virtually every configuration.
The catalog is available on 2020 Cloud
Our innovative selection includes refrigeration, cooking, and housecare choices for residential, medical, and commercial applications, as well as a deluxe lineup of refrigerators, freezers, icemakers, and kegerators for the outdoors. Tiny homes, apartments, ADUs, in-law suites, and other unconventional dwellings can create complete full-service kitchens in slim-fitting footprints with our catalog, including our all-in-one kitchenettes that combine all cooking and storage functions in one piece.
We believe limited space shouldn't limit your ability to create the kitchen of your dreams. Explore Summit's catalog to discover the perfect fit.
---