---
---
---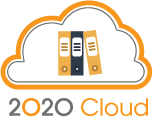 ---
Viking publishes catalog content online for thousands of dealers and designers who use 2020's professional interior design applications.  The 2020 Accredited Manufacturer logo together with the 2020 Certified Content logo give the assurance that their catalog(s) are of the highest quality.
With a renewed commitment to quality, innovation and customer service, Viking introduces a new innovative line of products reengineered for true professional performance for your home. Proven commercial technology and innovative features from leading restaurant kitchens around the world have been incorporated into Viking residential appliances.
Now these features, formerly reserved for professional chefs, are available for your home!
For more information, please visit vikingrange.com.