We are pleased to announce the following NEW and UPDATED 2020 Design catalogs from our 2020 Accredited Manufacturers. The Accredited Manufacturer logo shows your catalogs have been validated by 2020 Verification Services and your content meets the highest level of quality expected by user.
ADDITIONS to 2020 Decorative Items Catalog Available Exclusively on 2020 Cloud
The 2020 Cloud content team has been hard at work processing your feedback from the customer survey and with the addition of new seating options, have brought the total number of decorative items to over 1600. They have also revised the descriptions and definitions to improve search results. This makes it easier to quickly find the items you're looking for when using the text filter.
2020 Cloud is an online streaming solution for accessing content directly within newer versions of 2020 software applications like 2020 Design v11.4. Designers access the catalogs that are on 2020 Cloud via a new interface in the design tools. The interface has filters and search tools to help designers find the items they need. Click here to sign up for the Community and to get 2020 Cloud access.
Learn more about 2020 Decorative Items Catalog
NEW – 2020 Design Catalog for Mont Surfaces
2020 is pleased to announce a new 2020 Design Countertop Wizard Catalog for Mont Surfaces.
Mont Quartz is unique in its movement, color, brilliancy and clarity. This highly engineered surface combines long lasting beauty with durability and strength creating uniquely beautiful surfaces that mirror current color trends. Mont works with the top manufacturers in the world to present the highest quality, finely-grained quartz materials that provide sophisticated quality in both the customer experience and in the captivating color palates!
Log in to 2020.net and download the 2020 Design catalog for Mont Surfaces.
Learn more about Mont Surfaces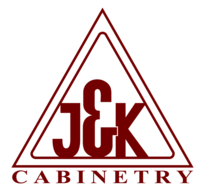 NEW – 2020 Design Catalog for J&K Cabinetry
2020 is pleased to add J&K Cabinetry's 2020 Design catalog on 2020.net.
As the manufacturer and direct wholesaler of our their cabinet products, J&K is able to bring customers the highest quality of cabinets at an affordable price. All of their cabinets and vanities are constructed with 100% solid wood doors and frames, 1/2" to 5/8″-thick plywood boxes, soft-close metal door hinges, full-extension drawer with soft-close metal glides, and more. J&K maintains quality control and strict supervision over their cabinet production process through high-tech machinery and detailed hand-crafting.
Log in to 2020.net and download the 2020 Design catalog for J&K Cabinetry.
Learn more about J&K Cabinetry
UPDATES – 2020 Design Catalog for GE Appliances
2020 is pleased to announce recent updates to the GE Monogram and GE Profile catalogs.
Look for warming drawers, new glass canopy hoods and custom hood inserts in the GE Monogram catalog. GE Profile added black stainless dishwashers with hidden controls, 15" built-in compactors in a variety of colors and a new built-in double convection wall oven.
GE Appliances is at the forefront of building innovative, energy-efficient appliances that improve people's lives. GE Appliances' products include refrigerators, freezers, cooking products, dishwashers, washers, dryers, air conditioners, water filtration systems and water heaters.
Log in to 2020.net and download the 2020 Design catalogs for GE Appliances.
Learn more about GE Appliances