---
---
---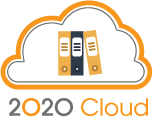 ---
Bertazzoni publishes catalog content online for thousands of dealers and designers who use 2020's professional interior design applications. The 2020 Accredited Manufacturer logo together with the 2020 Certified Content logo give the assurance that their catalog(s) are of the highest quality.
---
Bertazzoni is a sixth-generation, family-owned Italian manufacturer of kitchen products. The company's products include free-standing ranges, built-in cooktops and ovens, ventilation hoods, refrigerators, dishwashers and other design-coordinated accessories.
Bertazzoni products were available first in Italy in 1882 and are now sold internationally in more than 70 countries.
For more information, please visit universal.bertazzoni.com.