---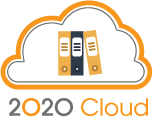 ---
Dacor was founded in the 60's in Southern California and has a rich history of always being the innovator, the brand that did it first and did it best. Dacor has evolved into a comprehensive kitchen appliance brand that sells a full suite of luxury appliances. Engrained in the foundation of the business is the continual desire to push the boundaries with design and technology and release innovative and differentiated products that enhance their customers' lifestyles.
Dacor offers design versatility through unique styles and aesthetics without compromising technology or performance. They deliver true customer benefits through their technology – from 7" fully interactive touch screens with guided cooking to 3D interior lighting in your refrigerator, the attention to detail cannot only be seen but can be felt and defines the Dacor brand.
---
For more information, please visit dacor.com.