2020 Ideal Spaces: Define Module
With the 2020 Ideal Spaces Define module, you can provide visitors a simple set of 3D manual design tools for space planning. The final output can be presented as stunning high-quality renderings and detailed installation plans and item lists—all that is needed to bring your customer's vision to life.
Place your furniture items with ease in your spaces

Change the style of your design to suit your tastes

View an itemized list of products with quantities and price
Place furniture items with ease using intuitive snapping, alignment and placement guides that take safety rules into consideration.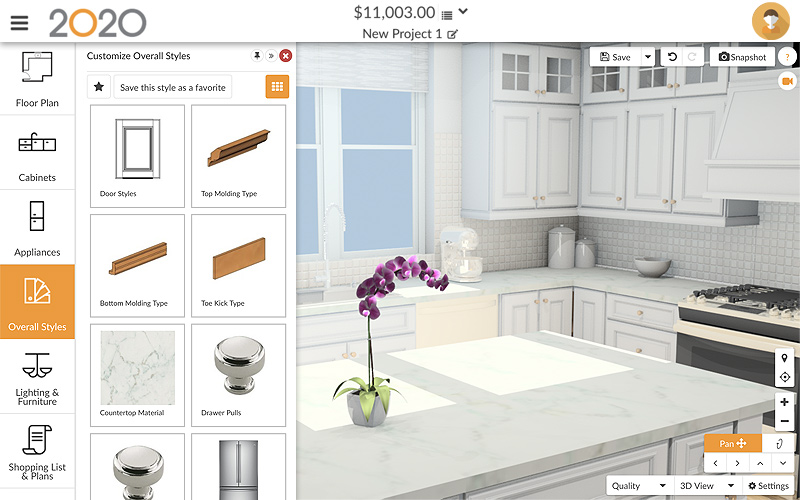 Visualize your design in a different look in one fell swoop with by changing the global style.
Consult a detailed list of items found in the design presented and priced into functional product categories.
Features for retailers and manufacturers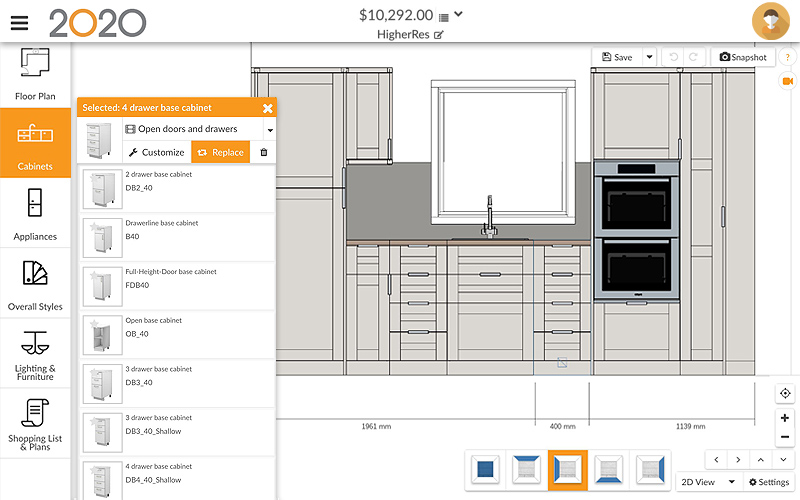 Harness your sales staff with the same easy-to-use design tool used by consumers, to offer a design-assist service from store or from a remote design center.
Expose simple suite of space planning tools for DIY users who can design their vision from scratch with less guidance.
Provide visible calls to action for visitors to book appointments, submit their design or connect with store staff at any point in their journey.
More 2020 Ideal Spaces modules