---
So many people are working from home these days, designers may find themselves wondering how to design a modern home office.
The home office may appear in many different forms and layouts. Homeowners want to create a practical, comfortable and chic work environment to fit their needs in the space available. Whether it's a spare room, the living room, or the bedroom; there will need to be an easily organized workspace to maximize productivity.
Designing a functional, modern home office requires careful planning to get that lovely balance between trendy and efficient. The end result should reflect the style and comfort of the home as well as the practicality of a professional workplace.
Here are some essential tips for designing the home office of your client's dreams.
---
Placement Makes Perfect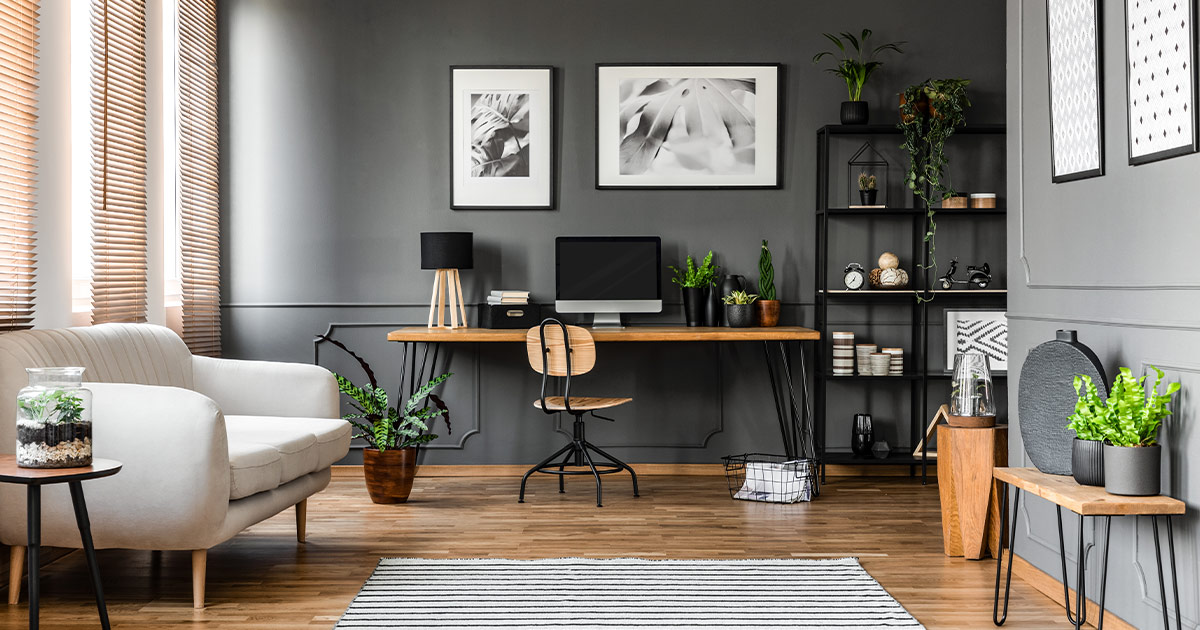 ---
The most obvious place for a home office is in a spare room. Upstairs or downstairs, your client will want some privacy for their workspace. A spare room allows for a closed door, which can be crucial in a shared or family home. An empty room allows for more office furniture, with desks and chairs geared specifically toward comfort and productivity.
The kitchen countertop or the breakfast bar is often a go-to solution for an impromptu home office. If a client's kitchen is large enough, a more permanent situation may be possible. Unused storage can be converted into workstations. Keep the desk close to the wall and make sure to keep the kitchen workspace out of the path of normal kitchen activities.
The living room can work well for clients who thrive in a busier work environment. As with the kitchen, keeping the workspace as close to the wall as possible will allow the room to serve both functions. There are some amazing stowable desks and other furnishings available for this purpose.
The bedroom may work well for certain clients, though it's nice to leave this area separate for personal relaxation. If a bedroom office is desired, keep it small and keep it discreet.
Keep It Simple
---
We love minimalism in a modern home office. There will be plenty of things to keep organized, so leave the furnishings simple to reduce clutter. Shelf space should be designated for fixed purposes; printers, fax machines, copy paper, files, books and any other items that might take up precious desk space.
Ideally, a home office desk surface should only have a few permanent residents, such as the computer and a working lamp. This will leave enough room for a productive, clutter-free work surface.
Light and Breezy
---
Let's Get Connected
---
Sitting Pretty
---
---
---
---
---
We are very excited to show off all the new features and functionalities available in 2020 Design Live that we have implemented with one goal in mind: to make you a more productive, efficient, and creative designer!
Request Recording